Progressive programmes get results
In order to continue making improvements in your fitness and your body composition you have to keep pushing yourself to new limits.
Progressive overload means progressively placing your body under greater demands by changing and adapting exercises in a timely manner. This principle doesn't just apply to lifting weights it also applies to cardiovascular fitness.
Utilising the progressive overload principle at HF plus your added commitment and determination will help you improve in all areas of fitness whist also accelerating fat loss and building lean muscle.
You'll notice at HF we apply the changes as the weeks progress, it may be a progression in the difficulty of exercise, a simple change in exercise, getting you to move in a different way, a change of pace, lifting heavier, or doing the extra reps, they'll all make the difference to getting you great results.
Dates For the diary
PROGRAMME DATES
25th Feb – 7th April
15th April – 26th May
3rd June – 14th July
TIMES
Mon 0600, 0930, 1815 and 1915
Weds 0600, 0930, 1815, and 1915
Thurs 0600, 0930, 1815 and 1915
Sat 0830
Sun 0830
Only Wednesday sessions in gap week
UPCOMING DIARY DATES
Saturday 23rd February 2019:
0830 FREE Saturday session
No Sunday session on Sunday 24th gap week.
Monday 25th February 2019:
Start of first 6 Week Programme
Start of first Body Challenge Programme
Star HF Member of the month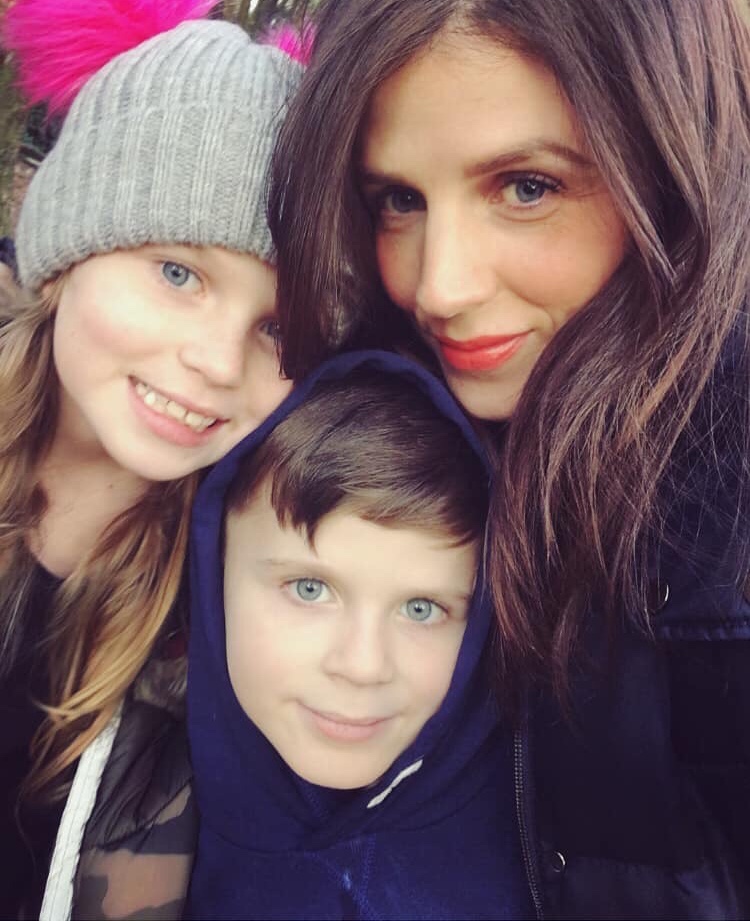 Congratulations to Kerry for being our amazing HF member of the month. As a long standing loyal member of HF Kerry has completed 23 workouts in the last programme alone and has achieved some fantastic results over the years. A big thank you also to Kerry for always smiling and always being so cheerful and happy whatever the time, whatever the exercise!
"I didn't realise until sitting down to write this that it is now nearly 4 years ago that I joined Horsham Fitness. My two children were very young at the time and I was really excited to have found somewhere outdoors and for the opportunity to work on getting my fitness back. I loved it from my very first session and always remember how kind and encouraging Katie and Mark were of me on those first days.
A few months after joining I moved over to the 6am class as it fitted in better with family life. Despite my (still ongoing) inability to get out of bed in the mornings this quickly became my favourite place to start the day. I've always really enjoyed the fitness side but it was the people and the fun that became the unexpected and special part. I love the friendships and support that I both feel and witness at Horsham Fitness. The work outs are as varied as the people and it all just comes together so perfectly.
HF has been such a positive influence for me over the years. Even giving me the physical strength and confidence to run two marathons along with achieving lots of other personal goals.
There is such a strong community and team spirit within Horsham Fitness and this is testament to the hard work and personalities of Katie, Mark and Don that they have managed to build such a great place to be! Thank you."
Dream summer bodies
Many of you now are booking your summer holidays and in turn thinking about achieving that killer beach body. Let us help you bypass the mistakes and get straight into the right training and nutritional habits.
Firstly paying some serious attention to what you eat is at the top of the list. If you want to get fairly lean with a little shape and definition then a consistent 80/20 rule will work, that's 80% good 20% not so good. This flexible way of eating means eating mainly whole foods with the odd indulgences here and there. This still takes consistency but is very sustainable and not restrictive so you can enjoy those social occasions eating out or still enjoy your favourite food or drink. If you want to get extremely lean with a 10% body fat then your nutrition must be on point 100% of the time and will mean greater focus and time.
Secondly comes the training plan. Training once or twice a week will improve your health and fitness a little but to achieve great results or your dream body you need to invest in a long-term, consistent progressive training plan. This involves training 3-5 times a week with intensity and with a determination to succeed.
Our advice to you is to ask yourself what you want to look and feel like. Once you have determined a realistic goal you need to look at how much time you can devote to your diet and training and then come and speak to us as we can help you get summer beach body ready.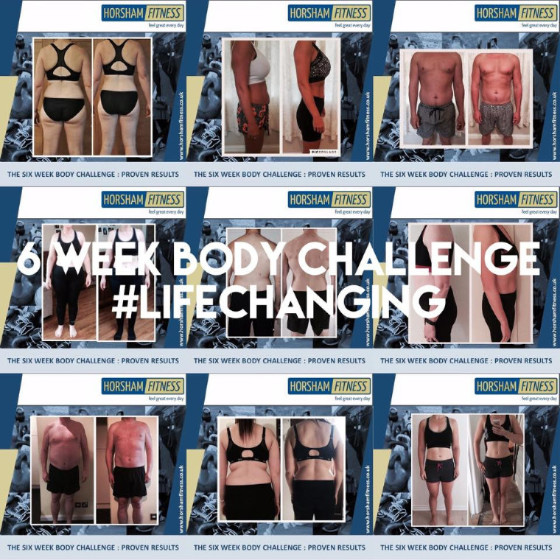 HF Training Kit
Personalised HF hoodies are available for you to order from the following clubshop.
https://horsham-fitness.footballkit.co.uk/
From Mark, Katie, and Don