Horsham Fitness Charity Challenge 2018
A massive Horsham Fitness Team of 55 participants plus helpers, children and supporters came together to take part in the annual Charity Challenge where we raised an amazing £712.50 through the event and the raffle.
For the second year running our nominated charity was Horsham Responders whose members provide invaluable support to the ambulance service with emergency medical response, plus providing life saving training courses and defibrillators in the area.
The gruelling team challenge this year consisted of tyre flips, kettlebell farmers walks, burpees and sandbag obstacle courses all completed with lots of laughter, banter and great team spirit. This was then followed by well deserved hot drinks and mince pies and the legendary raffle with very generous donations by local businesses and individuals.
Horsham Fitness would like to thank Horsham Responders for the fantastic work they do and to everyone involved and contributed to a truly memorable morning.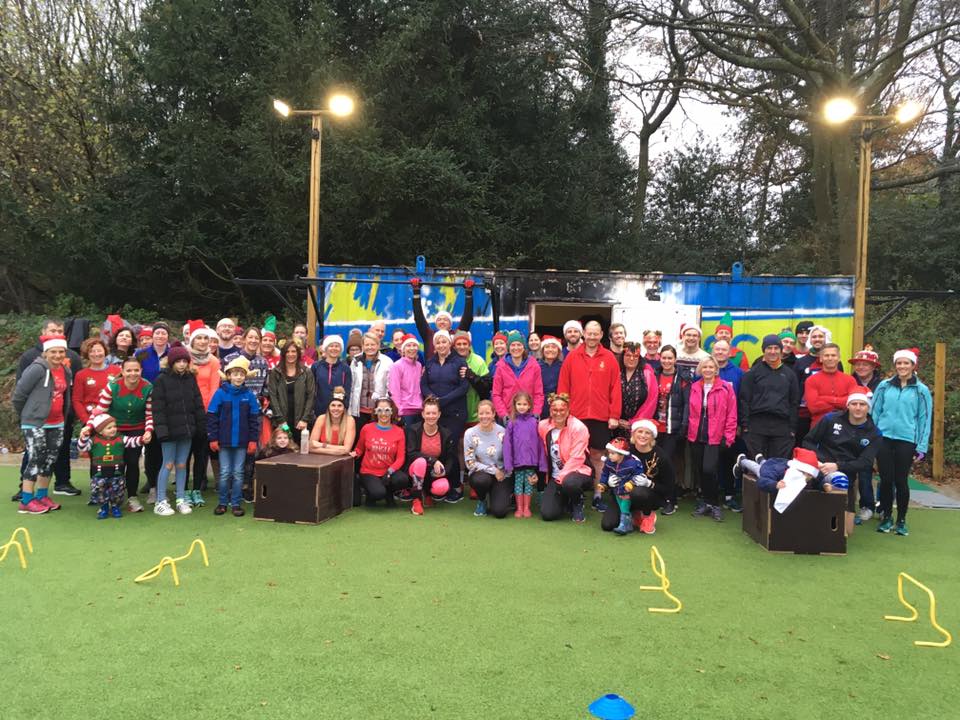 Dates For the diary
PROGRAMME DATES
7th January – 17th February
25th February – 7th April
15th April – 26th May
3rd June – 14th July
TIMES
Mon 0600, 0930, 1815 and 1915
Weds 0600, 0930, 1815, and 1915
Thurs 0600, 0930, 1815 and 1915
Sat 0830
Sun 0830
Only Wednesday sessions in gap week
UPCOMING DIARY DATES
Saturday 22nd and Sunday 23rd December 2018:
0830 Last HF weekend of the year
Saturday 5th January 2019:
0830 FREE Saturday session to kick start 2019.
No Sunday session.
Monday 7th January 2019:
Start of first 6 Week Programme
Start of first Body Challenge Programme
Star HF Member of the month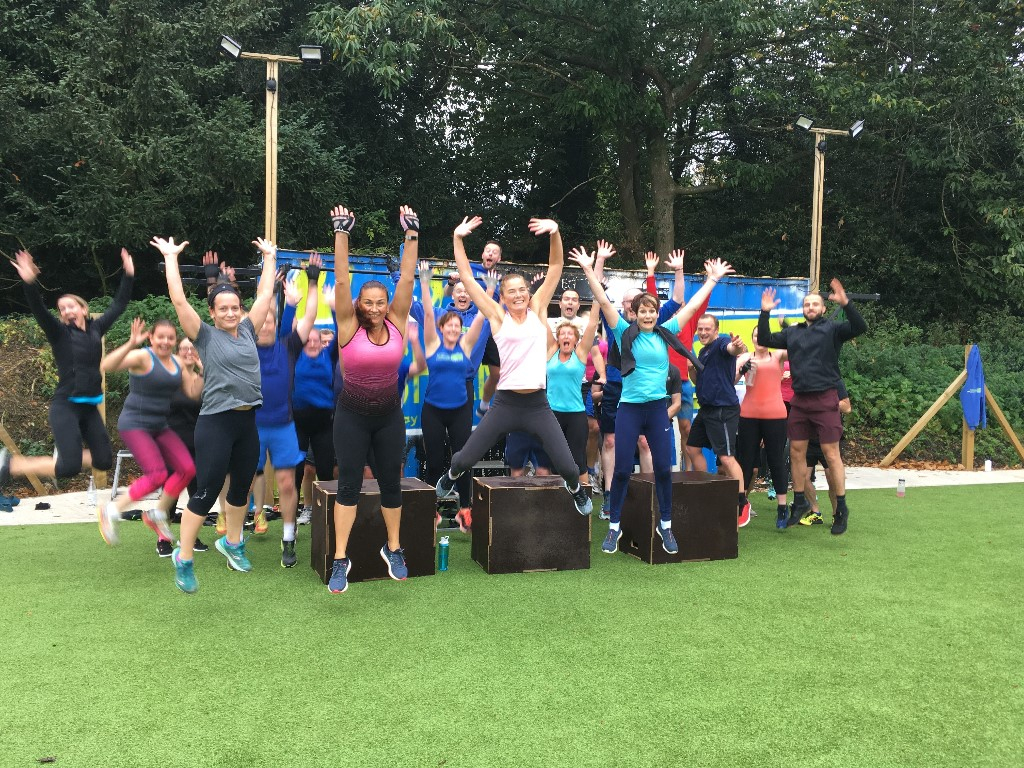 Toutes nos félicitations
Yes, you have guessed. It is a French double award for our 8 week Christmas winners and it goes to Brigitte and Carole who have fitted seamlessly into our growing 0930 group.
We really do admire them for their commute across the water which shows real commitment and endeavour. They are an absolute pleasure to work with, always being open to new ideas and progressions whilst always giving full effort and contributing to the ever increasing banter. Their overall technique and form has improved markedly over the last few months and this has gone hand in hand with their continuing performance improvements.
Well done girls and thank for adding your 'Bon Ami' to Horsham Fitness.
HF Training Kit
You may well have seen us sporting our new HF hoodies, well now you can order your own, no need to do it through us.
We have set up an Online Club Shop where you can order and costumise with your initials.
All you need to do is click on the link and place your order.
https://horsham-fitness.footballkit.co.uk/
If you are unsure on sizes try ours.
We'll be adding more branded kit to this Club Shop so we'll let you know when it is available.
Refer a friend scheme January 2019, it's a win win!
We'd love to reward you with free sessions for referring a friend in the New Year, so here's the deal….
Get a new friend to sign onto our January 2019 six week programme paying upfront for a minimum of 13 sessions and when they've completed the 6 weeks we'll credit you with half of your money for the following programme (for upfront payments and Standing order only).
We hope many of you can take advantage of this scheme so please let us know if you've referred a friend!
And finally finally…….
Thank you all so much for an amazing 2018!
We feel blessed at Horsham Fitness in our roles coaching such a great bunch of people.
We hope we have successfully fulfilled all your health and fitness needs over the year and can't wait to do the same and more in 2019.
Have a very Happy Christmas and a Happy New Year,
From Mark, Katie, Don and Trudy